[fusion_builder_container hundred_percent="no" equal_height_columns="no" menu_anchor="" hide_on_mobile="small-visibility,medium-visibility,large-visibility" class="" id="" background_color="" background_image="" background_position="center center" background_repeat="no-repeat" fade="no" background_parallax="none" parallax_speed="0.3″ video_mp4="" video_webm="" video_ogv="" video_url="" video_aspect_ratio="16:9″ video_loop="yes" video_mute="yes" overlay_color="" video_preview_image="" border_size="" border_color="" border_style="solid" padding_top="" padding_bottom="" padding_left="" padding_right=""][fusion_builder_row][fusion_builder_column type="1_1″ layout="1_1″ background_position="left top" background_color="" border_size="" border_color="" border_style="solid" border_position="all" spacing="yes" background_image="" background_repeat="no-repeat" padding_top="" padding_right="" padding_bottom="" padding_left="" margin_top="0px" margin_bottom="0px" class="" id="" animation_type="" animation_speed="0.3″ animation_direction="left" hide_on_mobile="small-visibility,medium-visibility,large-visibility" center_content="no" last="no" min_height="" hover_type="none" link=""][fusion_text]
Alexander Glew, Ph.D., P.E., Mechanical Engineer and Materials Scientist
Glew Engineering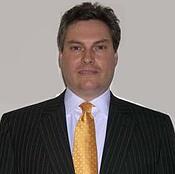 Glew Engineering provides clients with a full service engineering and expert witness firm staffed with highly qualified personnel.  Our office is located in Mountain View, California, in the heart of the Silicon Valley.  We specialize in both Mechanical Engineering as well as Materials Science.
Expert Witness



Dr. Glew is sought after to aid in legal matters as an Expert Witness and Technical Expert.  He provides Litigation Support with diverse testifying experience in International Arbitration, Federal Court for intellectual property (IP) infringement, Misappropriation of Trade Secret, Economic Espionage, and International Trade (ITC) cases.  Dr. Glew has degrees in Mechanical Engineering as well as  Materials Science and Engineering.  His education and career background enable him to be a subject matter expert in multiple disciplines.   Please contact Glew Engineering Consulting for a complete C.V. of Dr. Glew's professional contributions.
Licensed Professional Mechanical Engineer

As a licensed professional engineer in the State of California, Dr. Glew has experience and training in the mechanical engineering branch.  He practices both mechanical engineering and materials science engineering. He performs finite element analysis (FEA) using Autodesk Algor Simulation and Inventor and is a leading expert in heat transfer, computational fluid dynamics and computer aided design (CAD).  Dr. Glew also carries the appropriate insurances that are required for this profession.
For additional information on Mechanical Engineering, please visit our Mechanical Engineering page.
Thin Films

Dr. Glew is a recognized expert in thin films and has many years of experience in the Semiconductor, LED, and Solar market segments.  He has testified on front end, back end, and packaging processes as well as the equipment to fabricate them.  He has supported legal teams on cases involving microprocessors as well as memory chips.
For additional information, please contact Glew Engineering.  
Glew Engineering Consulting, Inc
240 Pamela Drive
Mountain View,  CA  94040
Tel:  650.641.3019
Email: ContactGEC@glewengineering.com
Error: Contact form not found.
[/fusion_text][/fusion_builder_column][/fusion_builder_row][/fusion_builder_container]